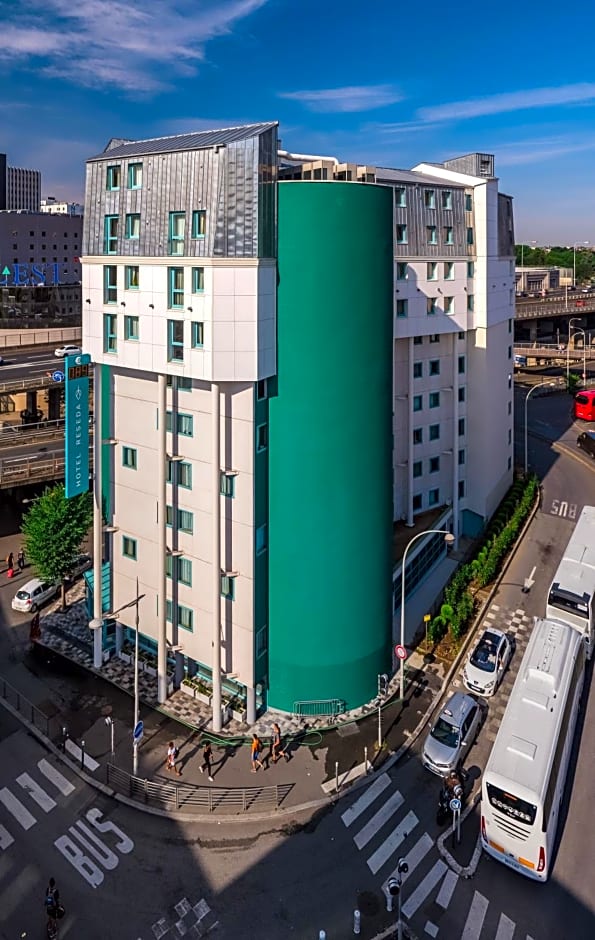 The cosy Hotel Reseda is conveniently positioned close to a shopping complex, just a short drive from Paris Charles de Gaulle Airport. The bus and metro nearby public transport stops will quickly connect you with Paris city centre.

Hotel Reseda combines a welcoming atmosphere of hospitality with knowledgeable multi-lingual staff and spacious budget accommodation to provide a memorable experience during your visit to the French capital.

Wake up in your tastefully furnished guest room equipped with telephone, television, and en-suite facilities before starting your morning with a delicious buffet breakfast.
ゲストレビュー
自分の意見や感じたことを教えるためにはこちらをクリックしてください >>
予約する方法
Hotel Resedaで予約するのが簡単で安全でございます。ご希望の日付を選択します。そして、フォームを送信するために「料金を確認し」というボタンをクリックします。 客室タイプと料金はお宅の画面に戻った後で、画面の中央にある部屋の情報を読むと画面の右側にある「予約する」というボタンをクリックすることによって希望の料金を選択することができます。希望の客室タイプを選択した後で、「ご予約を完了」というフォームに転送されます。その時に「滞在の詳細」を確認して、「ゲストの詳細」という部分の空欄でご自分の詳細のことを書きます。ご自分の名前とメールアドレスが正しく入力されていることを確認してください。 すべての重要な情報を記入した後で、「ご予約を完了」というボタンをクリックしてください。ご自分のセキュリティを確保するために、私たちがクレジットカード番号を暗号化し、非使用可能な形式にエンコードする安全なコマースサーバーを使います。
地域情報
空港

Paris, France (LBG-Le Bourget)

- 5.78 mi

Paris, France (ORY-Orly)

- 9.49 mi

Paris, France (CDG-Charles de Gaulle)

- 11.13 mi

Toussus-le-Noble, France (TNF)

- 15.99 mi

Pontoise, France (POX-Cormeilles)

- 23.71 mi

Paris, France (BVA-Beauvais)

- 43.44 mi